Team Building
Creative Collaboration
Did you know that happy employees are more productive? Get to know your co-workers in a fun, social setting, or choose to work as a team to create various pieces. Let off a little creative steam and get your painting on!

We offer in-studio and to-go options.
Food and beverages are always welcome! BYOB for guests 21+
Team building options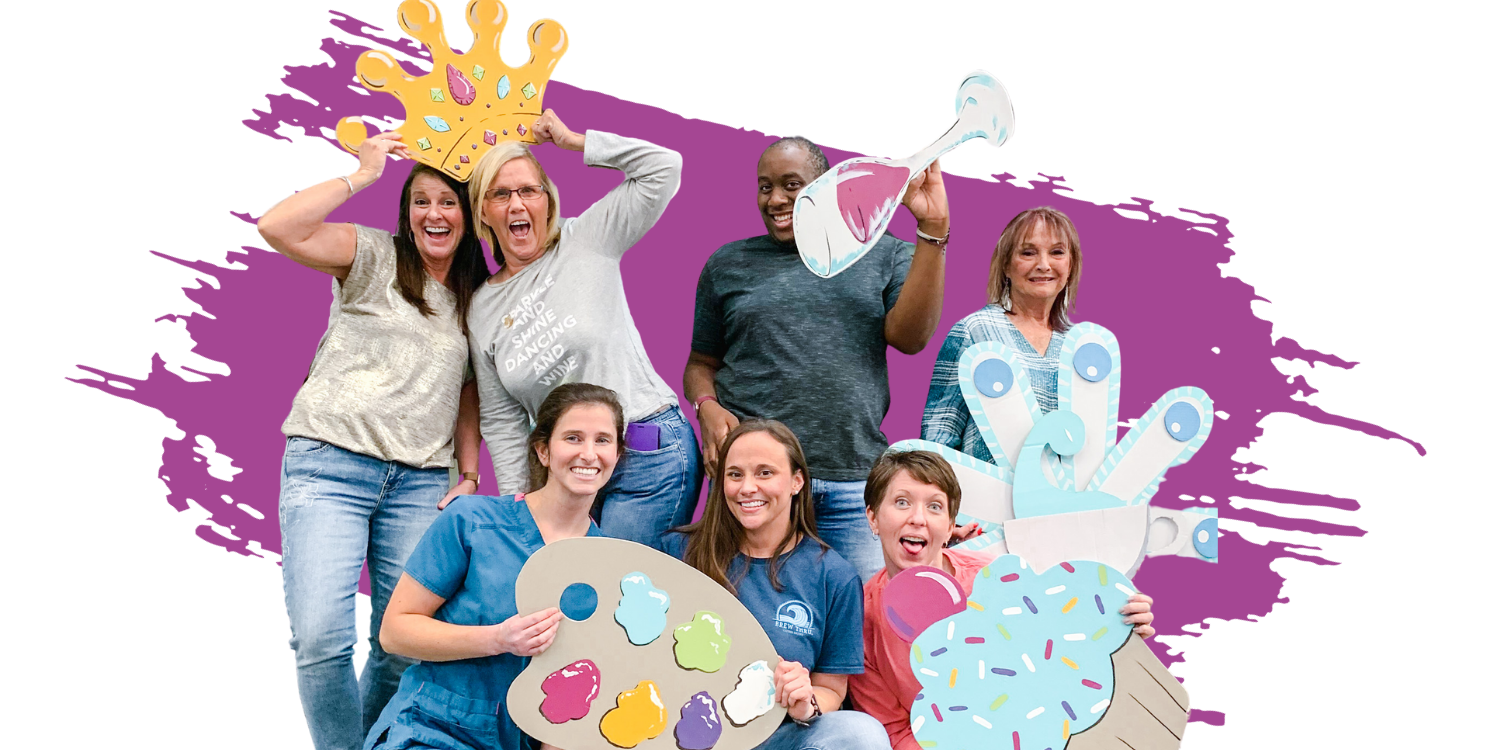 Guided Project

One of our friendly Studio Assistants will walk you through a project of your choice! Do you have a theme in mind? We can help customize the project to appeal to your groups interests!

Prices vary depending on the project. Speak to a manager for more details.
Social Gathering

Spend some quality time with your team painting and relaxing. Each guest can choose their own piece and paint it using any of our fun and easy techniques! Our studio assistants are here to help every step of the way!

$4 studio fee per painter + your choice of pottery. We have over 300 shapes to choose from and pottery averages $25.
Mug Swap

Want to learn more about your teamates? The mug swap is a fun way to get to know your everyone on a more personal and professional level. It starts with a quick and fun questionnaire, and then, SWAP! We mix them all up and everyone paints a mug for someone else on their team using the information they have learned!

$35 per painter
Social Hour, Mug Swaps, and more, we offer multiple options for staying creative with your co-workers. The goal is for your team to leave smiling, refreshed, and connected.
In Studio and To-Go options available
GIVE THE STUDIO A CALL TO BOOK YOURS!
252-758-1100